CORONAVIRUS (COVID-19) INFORMATION CENTER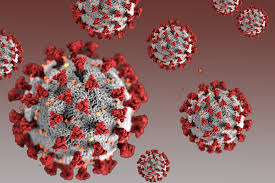 Centers for Disease Control and Prevention (CDC): How to Protect Yourself!
Vermont Department of Health (DOH): State of Vermont Updates
VVH Notices
Effective 3/2/2023 alert messages regarding Covid-19 will no longer be posted on this website.  Alerts will continue to be sent to Veterans, members and their families. For inquiries about Covid-19 cases at the home please call 802-447-6510.
**Monthly Family Zoom Meeting Information and Invitation**
2-27-2023 Covid-19 Among Veterans Notification
2-24-2023 Covid-19 Among Staff Notification
2-21-2023 Covid-19 Among Veterans Notification
2-18-2023 Covid-19 Among Staff Notification
2-16-2023 Covid-19 Among Staff Notification
2-15-2023 Covid-19 Among Veterans Notification
2-14-2023 Covid-19 Among Staff and Veterans Notification 
2-13-2023 Covid-19 Among Staff and Veterans Notification
2-12-2023 Covid-19 Among Veterans Notification
2-10-2023 Covid-19 Among Staff and Veterans Notification
2-8-2023 Covid-19 Among Staff Notification
2-7-2023 Covid-19 Among Veterans Notification
2-6-2023 Covid-19 Among Staff and Veterans Notification
2-5-2023 Covid-19 Among Staff Notification
2-4-2023 Covid-19 Among Staff Notification
2-2-2023 Covid-19 Among Staff Notification
1-30-2023 Covid-19 Among Staff Notification 
1-26-2023 Covid-19 Among Staff Notification 
1-23-2023 Covid-19 Among Staff Notification
Recorded Zoom Meeting with Families 01/12/2023
1-20-2023 Covid-19 Among Staff Notification
1-10-2023 COVID-19 Among Staff Notification
1-3-2023 COVID-19 Among Staff Notification
12-29-2022 COVID-19 Among Staff Notification
12-28-2022 COVID-19 Among Staff Notification
Recorded Zoom Meetings with Families 12-22-2022
12-22-2022 COVID-19 Among Staff Notification
VVH Visitation Policy 08-15-2022
12-15-22 COVID-19 Among Staff Notification
Recorded Zoom Meeting with Families 12-14-2022
12-7-2022 COVID-19 Among Staff Notification
12-6-2022 COVID-19 Among Staff Notification
11-28-2022 COVID-19 Among Staff Notification
11-17-2022 COVID-19 Among Staff Notification
11-10-22 COVID-19 Among Staff Notification
11-8-2022 COVID-19 Among Staff Notification