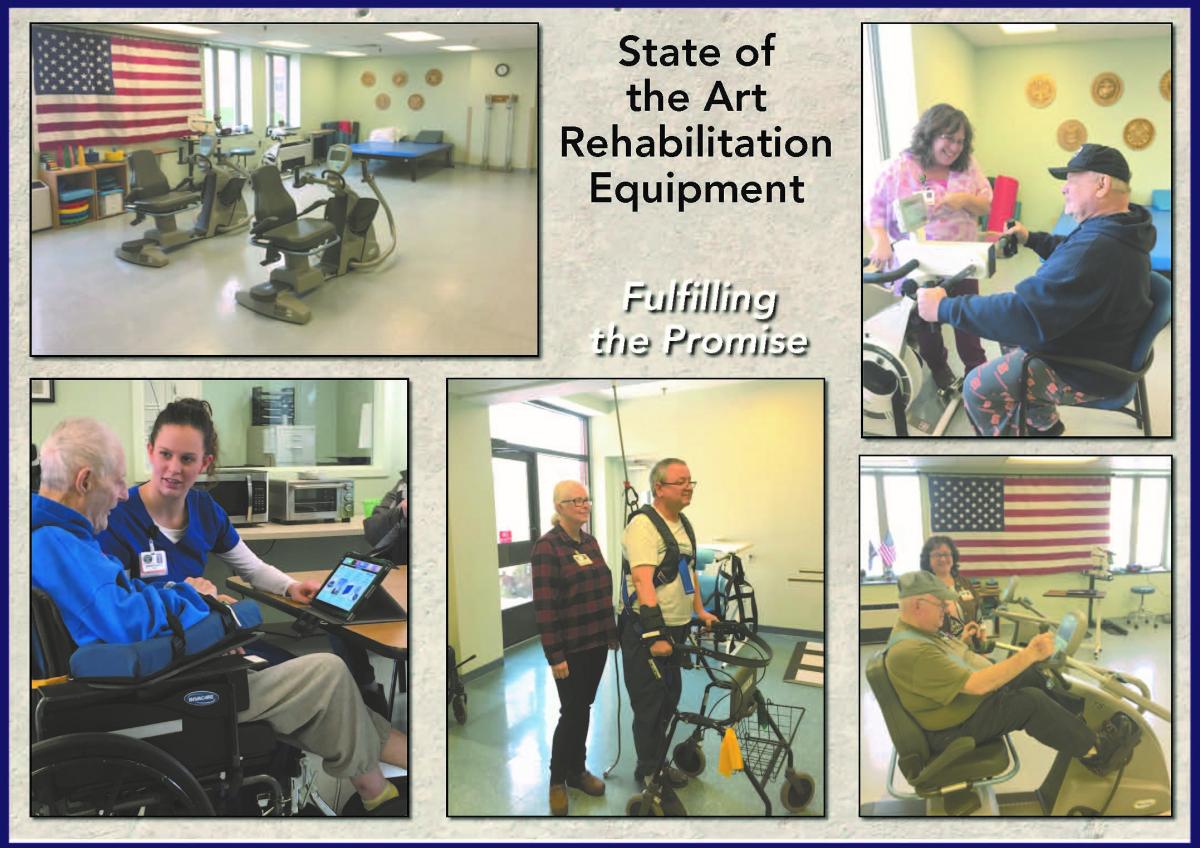 Vermont Veterans' Home provides individualized care plans for patients in need of inpatient and outpatient rehabilitation. Our rehabilitation team is comprised of highly skilled therapists to provide the best possible care and clinical outcomes to our patients.  VVH offers short term/inpatient and outpatient rehabilitation services on site to qualified veterans, their spouses and Gold Star Parents. 
Physical Therapy
Our physical therapists provide robust programs that address balance, mobility, endurance, strength and pain. The physical therapy department often addresses needs such as falls prevention, joint replacement therapy, stroke recovery and prosthetic and orthotic management and training.
Occupational Therapy
The on-site occupational therapy team approaches each care plan according to the specific needs of each patient to ensure maximum functional independence in everyday activities.
Speech and Language Therapy
VVH provides patients with a highly skilled team of speech therapists ready to address various needs related to cognitive, communicative and swallowing functions. Communication, swallowing, cognitive and voice therapy are tailored to meet each patient's specific needs.
To inquire further about inpatient or outpatient rehabilitation, call 802-447-6548.